Odată cu vânzările camerelor mari de 4K (gama "CineAlta"), Sony s-a gândit că aceste 2000 de camere (F5 și F55s) ar putea beneficia de un codec nou gândit pentru această rezoluție mare.
Codec-ul este gândit să fie consumer friendly, XAVC S a renunțat la containerul MXF în favoarea lui MPEG4. El este bazat pe familiarul h.264, care ar trebui să asigure compatibilitate foarte bună odată ce aplicațiile vor începe să suporte și formatul XAVC S.

Asta înseamnă probabil că Sony se gândește să lanseze o gamă lungă de camere consumer și prosumer de 4K.
XAVC este prezentat ca un format open, iar Sony a propus și altor producători licențierea codec-ului, și se pare că peste 60 de producători sunt interesați.
Iată și descrierea tehnică a code-ului așa cum e prezentat chiar de Sony: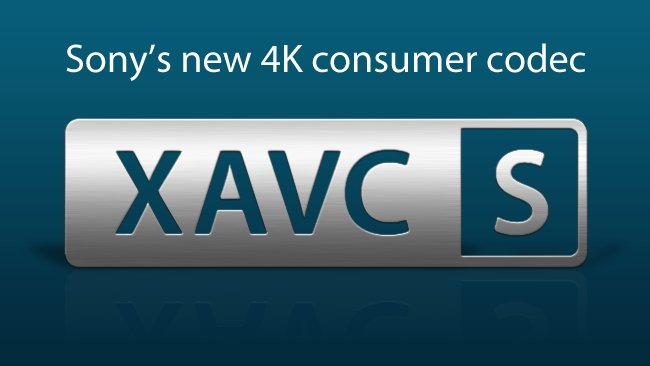 "XAVC S" profile
Resolution: 4K (3840 x 2160), HD, and Proxy
Compression: MPEG-4 AVC/H.264
Wrapping format: MP4
Audio: Linear PCM and AAC
Note: Each manufacturer will decide which profile and operating point of XAVC they will implement in their products.
Suporterii acestui format sunt destul de mulți:
Abekas, Incorporated / Adobe® / Assimilate Inc. / ASTRODESIGN, Inc. / Avid Technology, Inc. / Blackmagic Design Pty. Ltd. / Cinegy LLC. / Codex Digital / Colorfront / CyberLink Corp. / Digital Vision / EVS Broadcast Equipment / FairlightAU Pty Ltd. / FilmLight Ltd. / Final Cut Pro X / Firefly Cinema /
Grass Valley / Harris Broadcast / IBEX Technology Co.,Ltd. / Imagination Technologies Limited/
Matrox Electronic Systems Ltd. / MTI Film / Pegasys Inc. / Quantel Ltd. /Rohde & Schwarz DVS GmbH / Rovi's MainConcept / SAKURA EIKI Co.,Ltd. / Sobey Digital Technology Co.Ltd. / Sony Vegas ™ Pro 12 / YoYotta Ltd. / Zaxel Systems Incorporated
https://zona.ro/wp-content/uploads/2013/04/sony-xavc-Codec.jpg
366
650
Lucian Ruda
http://zona.ro/wp-content/themes/zonarologo.png
Lucian Ruda
2013-04-12 21:06:20
2013-04-12 21:06:20
Codec open-format 4k de la Sony