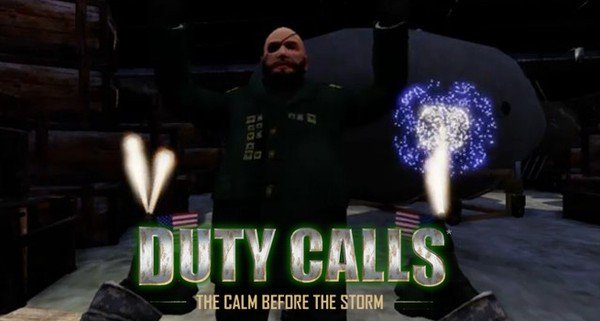 Call of Duty parodiat de Epic Games
Call of Duty nu mai are nevoie de prezentare, este un succes global al celor de la Activision, o companie software care si-a inceput activitatea pe vremea computerelor ZX Spectrum si Commodore. Surpriza amuzantă vine de la Epic Games, care se strecoară în franşiza Call of Duty cu un titlu neobişnuit: "Duty Calls: The Calm Before the Storm", un joc pardoie descărcabil gratuit care face mişto la greu de first-person-ul miltar al celor de la Activision şi de toate convenţiile de gameplay din Call of Duty.
Diferenţa între Duty Calls (pe care îl puteţi descărca absoluti gratuit urmând linkul) şi original poate fi sesizată aproape de la începutul jocului. De îndată ce începi un nivel, o voce începe să îţi ofere instrucţiuni prin radio-ul din echipare. "Iată obiectivul tău", zice iniţia comandantul. "Bla bla bla bla bla secret base. Bla bla bla bla bla planul. Bla bla bla bla bla rachetă cu bombă nucleară. Şi bla bla bla bla contăm pe tine. Importanţă strategică bla bla. Câştigă! Noroc".
https://zona.ro/wp-content/uploads/2011/02/Duty-Calls.jpg
321
600
Lucian Ruda
http://zona.ro/wp-content/themes/zonarologo.png
Lucian Ruda
2011-02-07 16:40:54
2011-02-11 18:28:21
Call of Duty parodiat de Epic Games