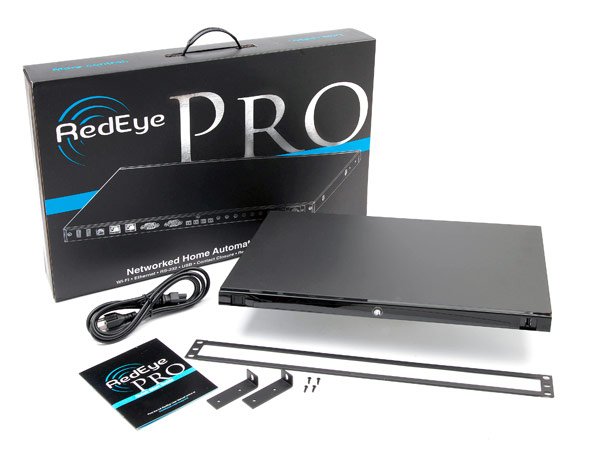 RedEye Pro de la Thinkflood îţi elimină toate telecomenzile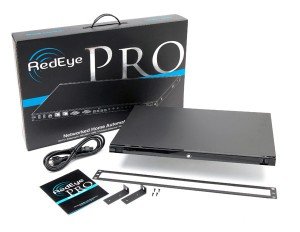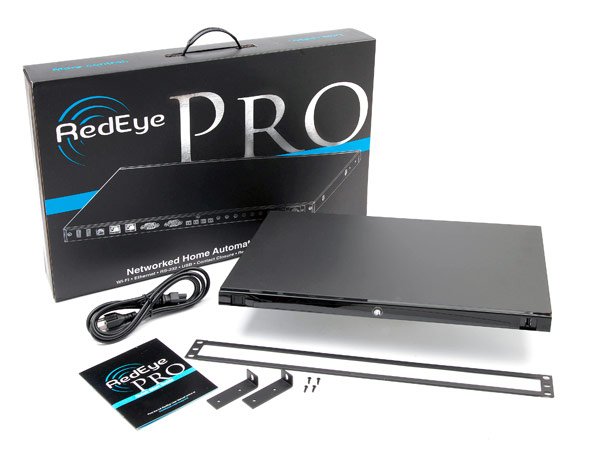 Probabil nimeni nu mai este străin de facilităţile pe care le oferă anumite aplicaţii de iPhone care permit controlul anumitor device-uri din dotarea apartamentelor proprii. Thinkflood ridică miza şi vine cu un echipament care preia rolul telecomenzii pentru toate aparatele care pot fi comandate prin infraroşu şi realizează intermedierea între o aplicaţie mobilă şi toate echipamentele audio-video din casa ta.
Echipamentele pe care le controlezi astfel nu trebuie să fie neapărat unul lângă altul, dar e preferabil să se afle în aceeaşi încăpere. Apoi poţi folosi o aplicaţie iPhone, iPad sau calculatorul personal pentru a controla orice parametru al echipamentelor ca şi cum ai apăsa pe butoanele telecomenzilor originale.
Se pare că echipamentul RedEye Pro are şi o interfaţă serială RS232 care să extindă funcţiile de control pentru echipamente de iluminat, securitate, uşi şi ferestre, echipamente de climă şi aşa mai departe. Nu e foarte clar dacă sistemul este compatibil cu standarde deja consacrate, cum este X10, însă am interpelat producătorul cu privire la astfel de facilităţi şi vom reveni cu un update la acest articol.
Redăm mai jos şi specificaţiile tehnice ale echipamentului conform comunicatului de presă de la Thinkflood.
RedEye Pro allows iPhones, iPads, and personal computers to function as controllers in an array of home automation applications. The RedEye Pro works at a "whole-house" level and can control multiple rooms from a single unit.

Designed with input from some of the custom home installation industry's leading professionals, RedEye Pro offers extensive customization tools for installers.

RedEye Pro comes equipped with:
• Eight (8) dual-purpose 3.5mm infrared emitter/contact closure sensor ports
• Four (4) contact closure relays
• Two (2) RS-232 ports
• Four (4) USB ports
• 10/100 Ethernet (via RJ45 with an internal switch)
• 802.11 b/g Wi-Fi

All of this new connectivity enables RedEye Pro customers to interact with a wide variety of equipment, such lighting systems, garage door openers, security systems, HVAC, and more. As with existing RedEye products, RedEye Pro makes it easy to control these systems from a single button on their iPhones, iPads or PCs.

https://zona.ro/wp-content/uploads/2011/04/RedEye-Pro.jpg
464
600
Lucian Ruda
http://zona.ro/wp-content/themes/zonarologo.png
Lucian Ruda
2011-04-05 16:12:37
2011-04-05 16:12:37
RedEye Pro de la Thinkflood îţi elimină toate telecomenzile